I was born and raised in Long Branch, New Jersey.  I am a wife and a mom.  I have a degree in Business Management from Monmouth University and currently work full time in the defense contracting industry.  I know and understand the challenges and pressures in the workforce today as well as the challenges faced by many families regarding finances, health issues, and the struggle and perseverance it takes to put family first in a struggling economy.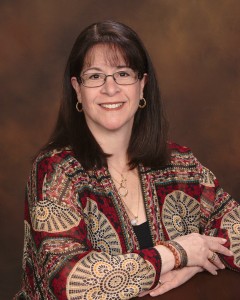 Reiki touched my life for the first time 11+ years ago.  I didn't know anything about it, but I was in and out of the hospital over a four year period with acute ulcerative colitis (UC).  In 2002, while in the hospital my Aunt Patty asked if I would allow her friend Susan to give me a Reiki treatment.  She told me it was a holistic means of healing.  Susan spent about an hour with me, but I never did ask her any questions about Reiki at the time.  I just rested while she conducted the Reiki session and thanked her when she was done.  While I continued to have flare-ups over the next few years, continuing different medications, that was the last time I was ever hospitalized for my UC.  Looking back on it today, I most definitely attribute it to Reiki healing.  I thank Susan for her gift of Reiki and my Aunt for sending her to me.
If you are familiar with UC you understand that one's life revolves around bathrooms, and where the nearest one is at all times.  The urgency of needing a bathroom can come on out of nowhere.  This is a real challenge when you work and have to drive between locations.  It put a stain on me, and my family.  The thought of going on vacation, or to the movies, or to the park was like having a boulder over my head…what if I need a bathroom?  This was a very stressful time in my life.  Work, family, life…BATHROOMS.  When driving, I made sure I stuck to roads where I knew I could stop for a restroom.  Many times when driving and in need of a restroom I would find myself placing my hand on my lower tummy and praying the Hail Mary repeatedly, asking the Blessed Mother to get me to a restroom without incident.  Often times I noticed heat from hands which I took as the Blessed Mother helping me, as I never had an incident.  She was with me and she was working through me, this I believe, and this I know.
While at the time I did not attribute what was occurring to Reiki, I did eventually come to learn that even before I had any formal training, Reiki was already working through, with the help and assistance of Spirit (Angels, Archangels, Guides, Mother Mary, even Jesus).  We are all blessed with receiving help and assistance from our Higher Selves (our God), Spirit, Archangels and Angels; all we need to do is ask.
Eventually, over the next few years, just short of scheduling surgery to remove part of my large intestines, I went into remission.  I have been in remission now since 2009 with minimal maintenance medication.
As I was getting back into a normal routine of living, I would find myself feeling that there is something more in life I should be doing.  I'm sure many of you have asked yourself the same question.  But what is it that I should be doing?  Yes my job can be a pressure cooker at times but I do my best to offset those pressures with being a mom and a wife which I am blessed to be.  But still there seemed to be something gnawing at me…is there something more?  Am I here to do something else?
In 2011, I attended a Medium Gallery.  It was a fundraising event for breast cancer.  I was so impressed with the ability and gift of Medium, Ms. Celeste Woods, that I scheduled a private session.  During my private session, it was revealed to me that I should be involved with healing energy work.  I was asked by Celeste if I had ever heard of Reiki.  I told her my story above.  She told me that I was in fact doing self Reiki all those times I placed my hand on my lower abdomen when needing a restroom.  She told me that my Angels and Guides would like me to follow this path of Energy Work and they would closely assist and be with me during my training.  It all made sense…and it all came together very quickly for me.
 What Reiki Means to Me
My formal training and attunements started in early January 2012.  My training was conducted by a wonderful Mentor and Teacher…Thank you, Maureen.  While I continue participating in Reiki Enrichment Programs as a form of continuing education, I am now attuned as a Reiki Master and have been actively practicing Reiki for over two years.  I very much enjoy this beautiful energy work and sharing this gift to help others.  To me, Reiki is healing…healing from within.  I also believe that Reiki healing often times occurs on multiple levels.  Reiki Energy Work has healed me on a physical level with my UC.  Continued self Reiki therapy along with a small medication regime has kept it at bay so I can enjoy life without having to rely on a restroom.  Reiki has healed me on an emotional level with my fears, challenges and struggles by allowing me to work through them in a positive light.  Reiki has also healed me on a spiritual level, helping to find my niche, my Higher Self, to do the work I believe I am intended to do with God's abundant love and blessings.  In working with others I have seen firsthand how this amazing energy which flows from the world around us, our environment, nature, spirit and people can be harnessed and targeted to help in physical healing, emotional healing, and spiritual healing for those in need.  Abundant White Light Reiki Healing Energy not only helps people heal, but also our pets, plants, and our planet.  We are all meant to shine (be enveloped) in our Creator's Light.
 My Goal
My training and my realization that Energy Work is what I am meant to do is coming full circle for me.  While it is already my passion, I am looking forward to making Energy Work my full-time profession.  I started my company All Things Light & Love, LLC in August 2013.  Currently I offer Reiki Treatments, promoting Healing from Within.  It is my goal to eventually turn my company into a full scale wellness center, offering other holistic modalities such as massage, yoga, meditation, angel readings, medium readings, aromatherapy techniques, and as a Reiki Master, teaching Reiki healing (with attunements) to others.  I know this will take time and that I cannot leave my day job just yet…but I have my goal set and I will work to see it realized.  The possibilities are endless and uplifting.
I look forward to hearing from you and look forward to our time together.
In Light & Love,
Lisa