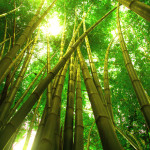 Currently Offering REIKI SERVICES…Healing from within
Are you feeling run down, mentally drained, experiencing physical discomfort, or in need of spiritual clarity?  Would you benefit from clearing and balancing your energy system, an hour of complete relaxation, calm and healing from within…to help you to see more clearly, sleep more soundly, feel more energized, reduce physical pain and discomfort, and feel more in tuned spiritually?  If so, please consider a Reiki Session at All Things Light & Love.  You deserve self healing time in this hectic, busy world.  Call or email today to set up an appointment.  I look forward to our time together.
Lisa A. Carrick
Reiki Master
PLEASE NOTE:  Sessions are by APPOINTMENT ONLY for evenings and weekends.  Appointments fill up fast:
Mon-Fri evenings 6:00 – 10:00
Sat-Sun 9:00 – 9:00
If you are interested in a couple's session I can arrange with an associate to accommodate a couple's request.
I am conveniently located in West Long Branch, NJ
(I will make house calls for an added fee)
Phone: 732-693-9206
Contact me with an appointment request.
Member of:
International Association of Reiki Professionals (IARP)
Member and Minister with The Universal Light (TUL)
Disclosure Statement
I, Lisa A. Carrick, am not a medical professional.  Reiki is not a medical treatment. Reiki is a holistic form of healing for physical, emotional and spiritual well-being.
Reiki is not intended to replace your medical doctor's treatment(s) or medication regime.  Do not stop any medical or medication treatments without talking with your medical doctor.  Reiki can work with your current medical treatments to help promote physical and emotional healing from within.